Courtesy of the KGB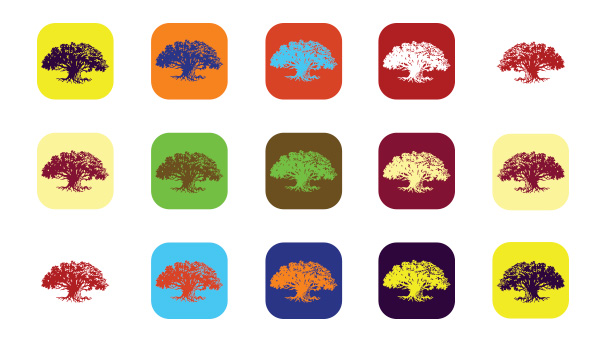 Rabbi Aryeh Katzin may be a leader of American Russian Jewry today, but back in the Soviet Union of the 1970s, he was a young Jewish soul looking for answers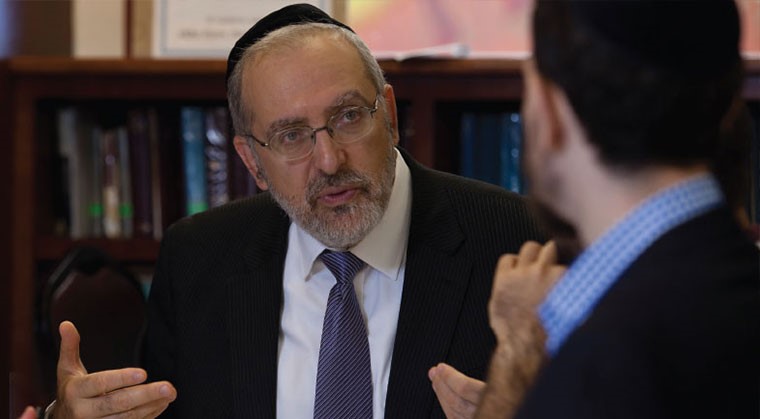 ¬INNER DESIRE "The grandparents of today's young Russians really, really wanted and davened for their children to be Yidden. That inner desire is what drives today's Russian Jews to so highly identify with Klal Yisrael." (Photos: Amir Levy)
To think that America's Russian Jewish renaissance began in a Moscow insane asylum. Back in the 1970s, Russian Jewish teenager Lev Katzin was there to visit his friend Avigdor Eskin. Today Eskin is a well-known media personality, but that was Communist Russia, where there were lots of reasons a perfectly sane Jew could find himself committed to a psychiatric hospital. The two were sitting on a bench, studying the alef-beis, when Eskin motioned to a figure walking down the hall toward them: "Look, that's Ilya Essas."
Lev was stunned. This is the famous refusenik hero whose underground magazine I've been reading? he thought to himself. As Essas approached, Lev blurted out, "I want to help you." But instead of saying, "Great! Welcome to the Zionist lobby," Essas said simply, "What do you know?" When Lev told Ilya he'd been learning the Jewish alphabet, Ilya's response was, "First you need to help yourself. Then you can help others."
Weeks later, as Lev stood outside the central Moscow shul on Archipova Street in a crowd of young Jews milling about, he spotted Essas. "I was told you give a class. I want to join." After all, hadn't Essas told him he needed to learn more?
But he was taken aback by Essas's curt reply, "You know, I teach only teachers." Lev asked him to explain, and he did. "You see, the Soviet government is carrying out a cultural genocide, taking away everything we had, and if I teach just students, how many students can I reach? What will become of the millions of Jews, will they be lost forever? So I teach teachers who will teach others."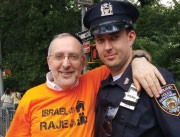 With NYPD officer Eliyahu, a Sinai alumnus. It all started out with alef-beis in a Soviet insane asylum
"Teaching teachers who will teach others." Those are words Lev — now Rabbi Aryeh — Katzin has carried with him on a journey that has taken him from Moscow to Jerusalem to New York, where, for nearly three decades, he has been the single most influential leader of a burgeoning Russian teshuvah movement.
Founding head of Sinai Academy High School for Russian boys, director of the Russian American Jewish Experience (RAJE), the premier outreach group for Russian Jews, a media maestro who produces weekly TV and radio shows and two weekly Russian language newspapers, rav and rosh kollel — Rabbi Katzin's résumé? reads like a summary of the Russian Jewish experience since the Iron Curtain was ripped asunder in the heady days just before and during the fall of the Soviet Union. But it is his roots in the Russian Jewish underground movement, beginning in that insane asylum so long ago, that made possible all that has followed.
Eytan Kobre, http://mishpacha.com/
Send report